QUESCREM PLUS, A UNIQUE CREAM CHEESE
There are other cream cheeses on the market, but none of them meet all 3 of the key features for both industry and the professional: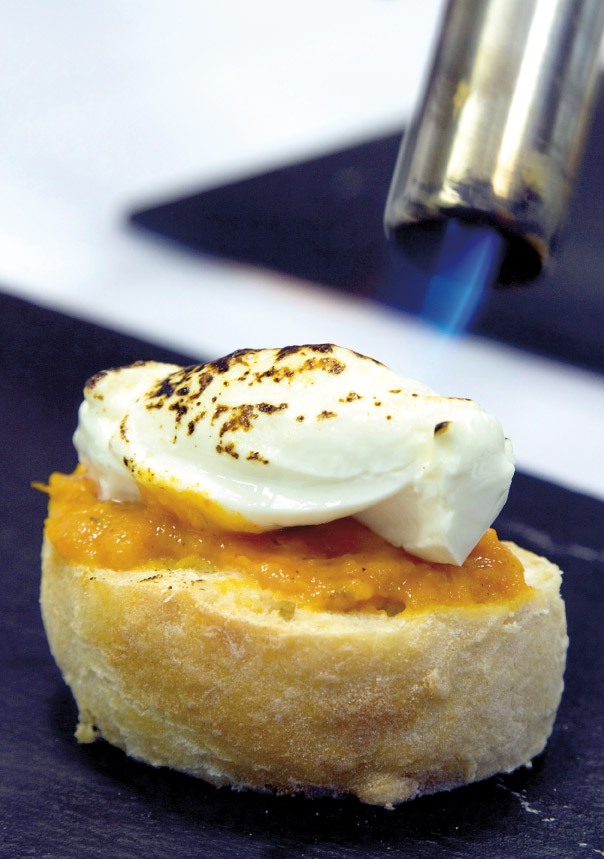 + Cold Dosification Ability
+ Stability to Freezing – Thawing
+ Resistance to Extreme Heating
Quescrem plus can be adapted in flavor or in texture according to the needs of the customer:
The texture after heating can be varied from creamy to very consistent
The current range of available flavours is: Natural, Garlic & Herbs, Tomato & Basil, Chives, Camembert cheese, cured cheese, goat cheese, blue cheese and cheddar
Possible applications:
Toppings. Pizzas.
Hot sandwiches.
Bakery & Pastry Fillings (including small size)
Small pastries and croquettes.
All type of uses which requires easy aplicattion, freezing and heating.
EASY COLD APPLICATION & PUMPING
At refrigeration temperatures, (2 – 6 ºC), the cheese has a soft and creamy texture with no dripping, allowing it to be applied and pumped by mechanized systems without the need to softened, whip or mix with other liquid ingredients
CREATED WITH THE INDUSTRY IN MIND!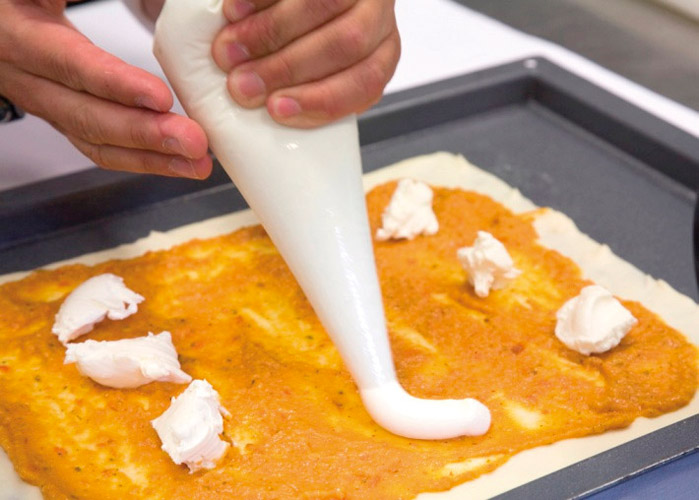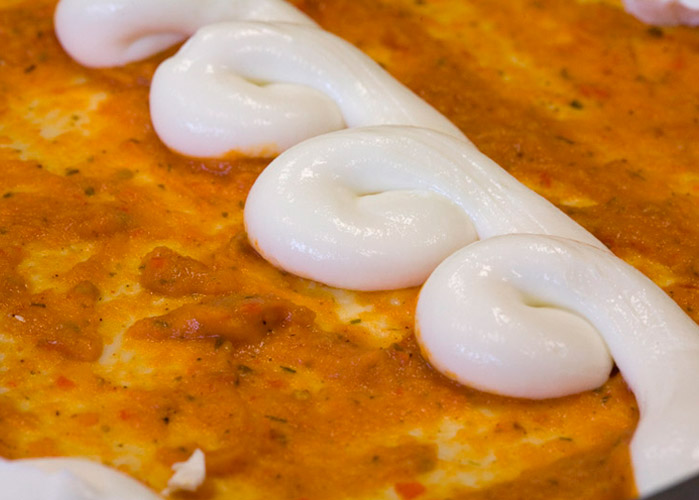 Advantages:
Reduction in manipulation.
Increased shelf-life.
Minimization of waste.
Increased productivity.
Ideal for automated application systems.
Possibility of mixing with other solid ingredients
FLOW CURVE AT 6ºC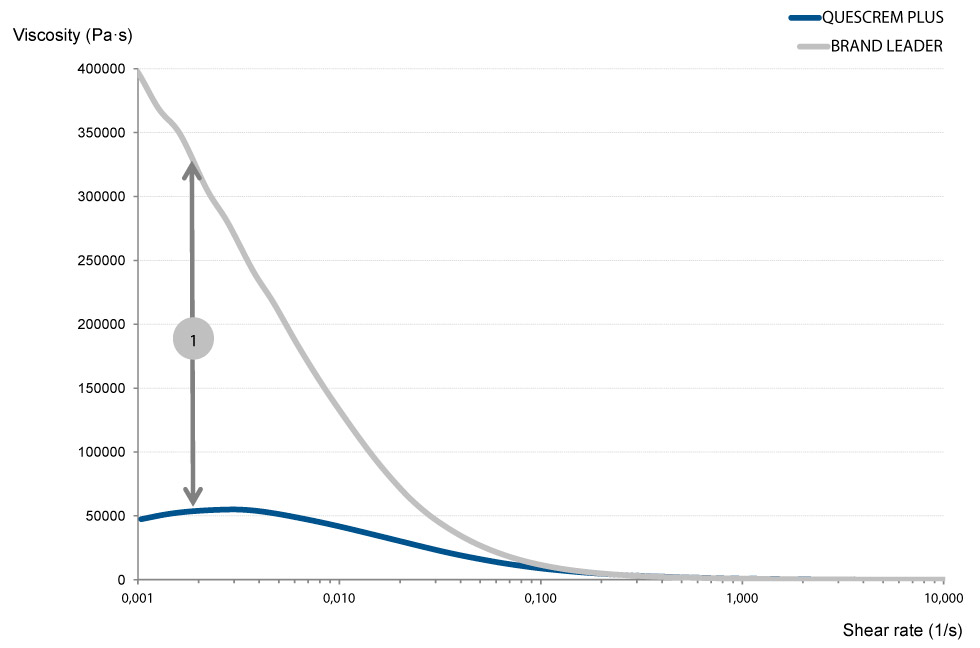 EXCELLENT FREEZE – THAW STABILITY
Quescrem Plus supports any freezing – thawing cycle without altering its structure or releasing free water. Its visual appearance and culinary properties remain unchanged even with slow freezing and forced thawing
DESIGNED TO WITHSTAND EVERYTHING!
After freezing (-18 ºC) and subsequent thawing ( 40 ºC)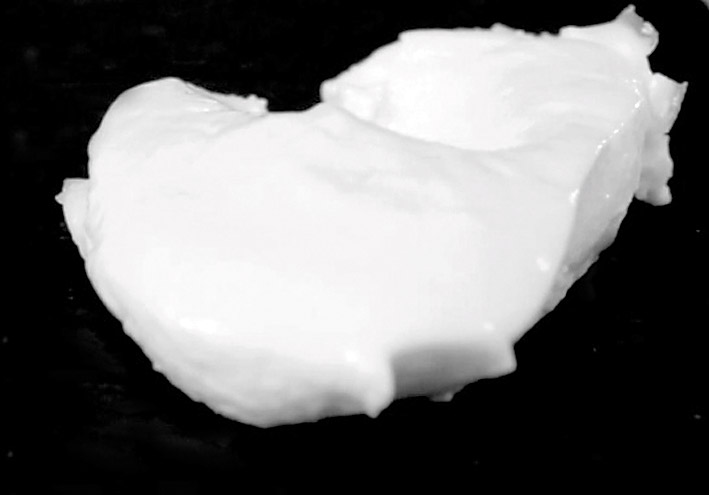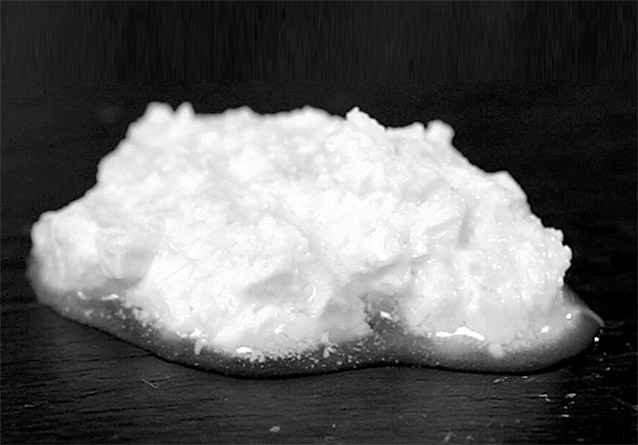 FLOW CURVE AT 6 ° C
(After freezing (-18 º C) + thawing and subsequent heating (80 º C)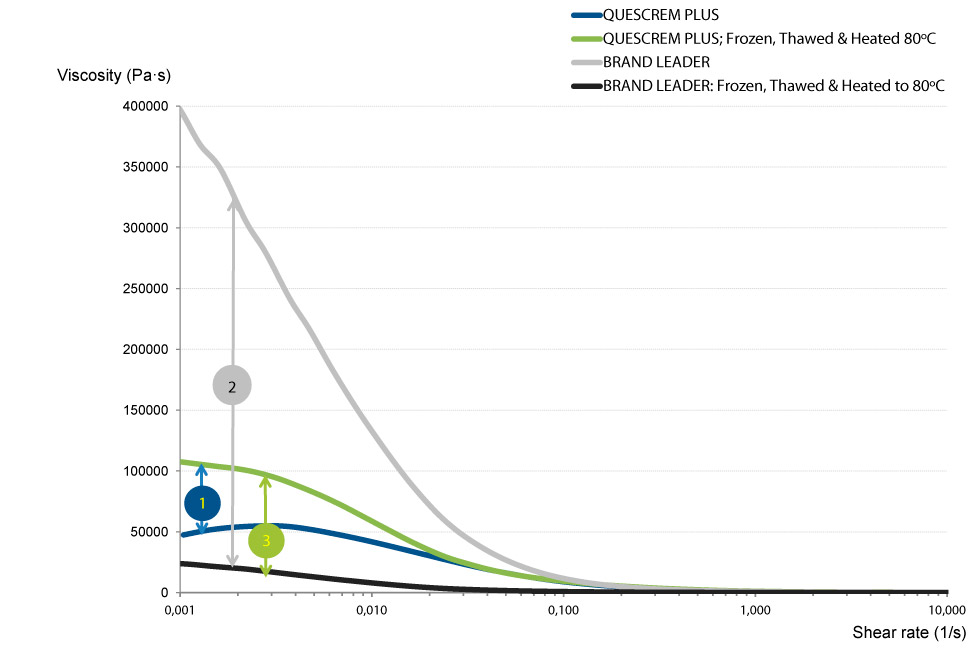 HEATING RESISTANCE
Quescrem Plus has been developed to withstand all types of uses which require easy application, freezing and heating process used in the food industry (baking, frying and cooking) without losing its shape and its textural characteristics
DEVELOPED TO SUPPORT INNOVATION!
Neapolitan stuffed with cheese, frozen and then baked at 250 ° C.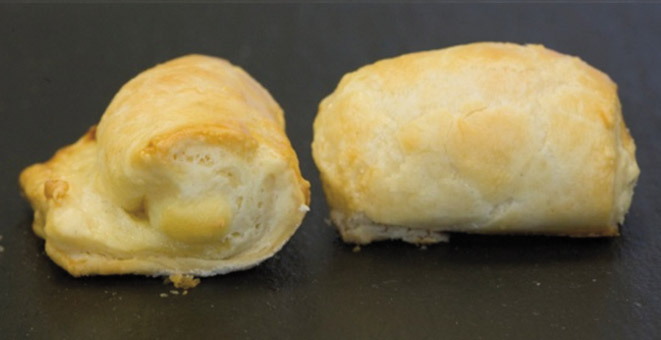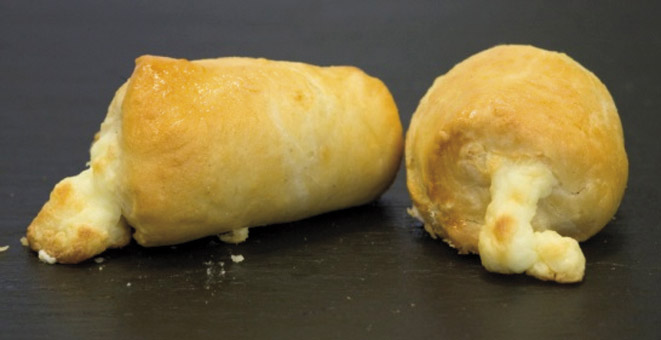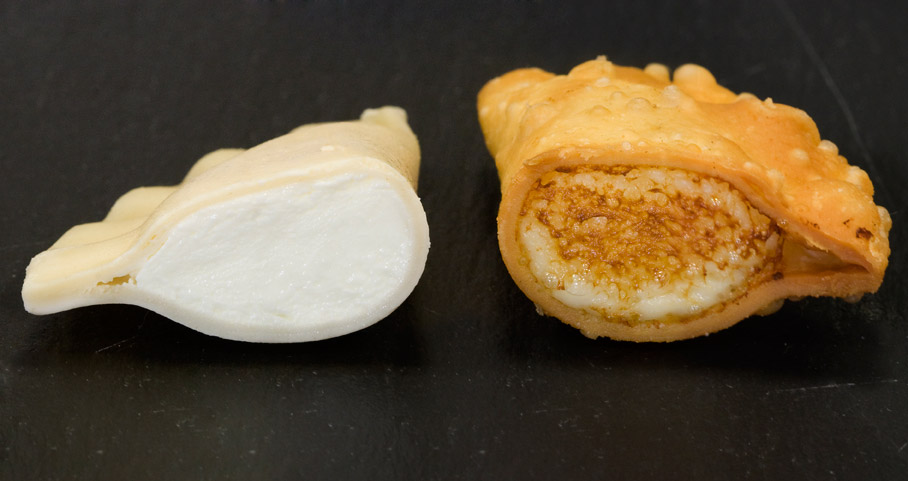 Evolution of viscosity with change in temperature (15 - 90 ° C)